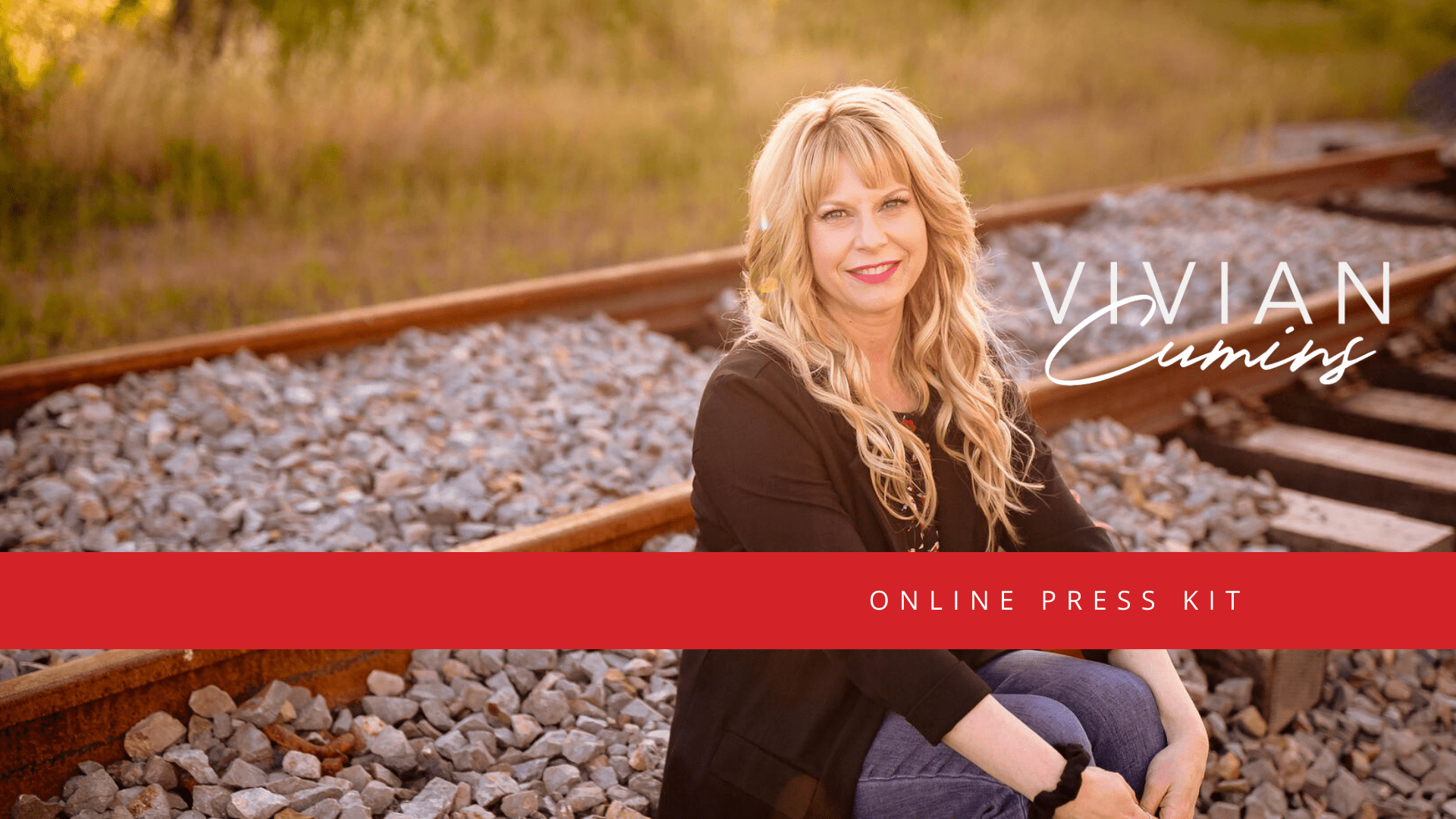 OFFICIAL BIO
Vivian Cumins is a writer, blogger, storyteller, and speaker from small-town Oklahoma. She is a career woman, a wife to a retired Air Force veteran, a bonus mom to two adult kids, and a "Glammy" to five grandkids. 
Although her name means "LIVELY", Vivian admits she has not always felt lively. Her need to be perfect and in control, she claims, led to an unbalanced lifestyle filled with work, self-inflicted stress, burnout, stress-related illness, depression, and anxiety.
In 2020, after years of striving and mental exhaustion, Vivian rededicated her life to the Lord and vowed to relinquish control and submit to God's will. Her newfound faith and commitment were immediately put to the test, and in 2021, her life changed when she received a devastating call that she had been diagnosed with stage 3 melanoma.
Though this was the scariest, most difficult season of her life, Vivian claims she would not change a thing. That 'wilderness' season, she says, set her free from captivity. It was during this time that God began speaking to her in dreams. His voice and the challenges she faced taught her how to give up control and trust God, embrace imperfection, and recognize and recalibrate the unbalance in her life. Today, Vivian not only shares her testimony of preparation and deliverance, but she also provides valuable lessons and helpful tips for actively seeking balance, which starts with making time for God, taking care of yourself, and sprinkling in some good old-fashioned fun.  
SOCIAL MEDIA, INTERVIEWS & PODCASTS
Perfectionism Unraveled: A Control Freak's Quest for Balance

Hearing the Voice of God Through Dreams

Breaking the Stronghold of Sugar with Scripture

Together We Stand: Creating Balance in Marriage

Sacred Burnout: When Good Works are Not Anointed
What does balance mean to you?

 

What does the Bible say about balance and/or what Bible story do you lean on to help you when you need balance? 

How does one become intentional in seeking balance? Why is this important?
What areas have been out of balance for you (work, nutrition, finances, volunteer opportunities), and how did you overcome them?
Does work-life balance exist or is it a myth?
How did perfectionism and control enter your life and when did they become a problem?
What do you believe is at the root of perfectionism and control, and can it be healed?

How has God's voice in your dreams helped you with perfectionism and control?

In what ways do you make time for God, yourself, and fun? How do you ensure they are weighed equally?
How has your struggle with perfectionism and control affected your ability to be a stepmom?
In what ways do you believe balance, perfectionism, and control affect marriage?
Living a military lifestyle requires giving up control in many areas; how did this affect you as a spouse, and how did you cope? 
Does God anoint our good works?
Tell us about a time you believed your good works were not anointed. What were you doing, and why did you believe they were not anointed? What did you do once you realized your works were not anointed?

What would you like to say to someone who is struggling with perfectionism, control, and balance? 

What tips do you have for those who are seeking balance?